e.IV: The Outward Expression of the Soul
with Mimie Langlois, painter
Coming June 20. Listen here.
Through her life and her work, Mimie Langlois provides evidence of the limitless beauty and power in true spontaneity. Originally from Montreal, she has taken part in hundreds of exhibitions in North America and Europe. Her works grace numerous private, public and business collections.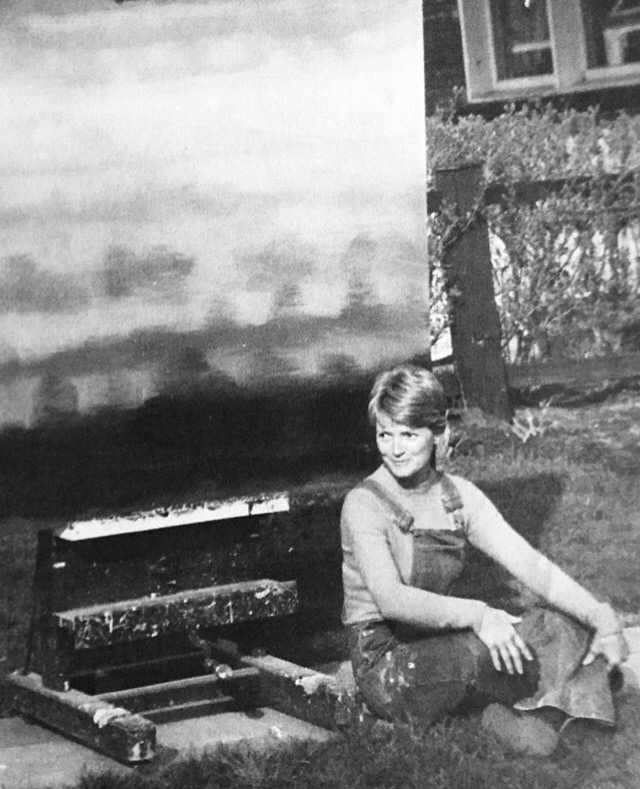 She studied ceramics and art history at the Allbright Museum, in Buffalo, New York. She lived in Europe for a year where she immersed herself in Western culture, visiting world renown museums and lesser known exhibits. She became fascinated with the Far East in early childhood. After a widely-travelled aunt brought Asian artifacts home,to Quebec, Mimie spent hours admiring, drawing, and painting these exotic treasures. Mimie deepened her understanding of Eastern culture by visiting Japan and China. She studied Zen and the martial arts and eventually earned her black belt in karate.
Always eager to expand her horizons, she became a certified rescue diver and enjoyed under-ice scuba diving during the late 1980's. These personal experiences of emotion and energy can be seen throughout her works. Mimie currently lives in Palm Beach Gardens, Florida. Her work can be obtained at the DTR Modern Galleries location in Palm Beach.